History of the house
The "Lohmühle" was mentioned for the first time in 1446.
By the time many millers had their home and their workplace in this place beside the creek "Mühlbach". The mill was used as cereal mill, as crushing mill, as paper mill and as bark mill.
Burnt down several times, the mill was each time rebuilt more or less authentically. In 1898 the heavy and inefficient water wheel was replaced by a turbine in order to use the power of the water more efficiently.
The Hotel Restaurant "Lohmühle" was built upon the foundations of the ruin of the ancient building, which was finally used as a bark mill/tannery. The reconstruction in the traditional Franconian style was completed in 1979 and the hotel opened in 1980.
In the following years the hotel was continuously refurbished and extended. In 1999 the owner finally sold it. Since then the hotel and the restaurant have been run by the Family Groh-Walter. The ancient foundations can still be seen beside the stairs at the entrance of the restaurant.
---
What does "Lohmühle" mean?
The term "Lohmühle" refers to a mill which is used to crush the vegetable tanning materials necessary for the tanning process. It was prevalently the bark of pine and oak trees which was ground, since it is rich in tannin and therefore suitable for the leather tanning industry.
After having been crushed, the material was finally ground in the mill. So in the vicinity of ancient tanneries there are often so called "Lohmühlen".
The tool shown on the left side is a "Lohlöffel", a tool which is used to peel off the bark.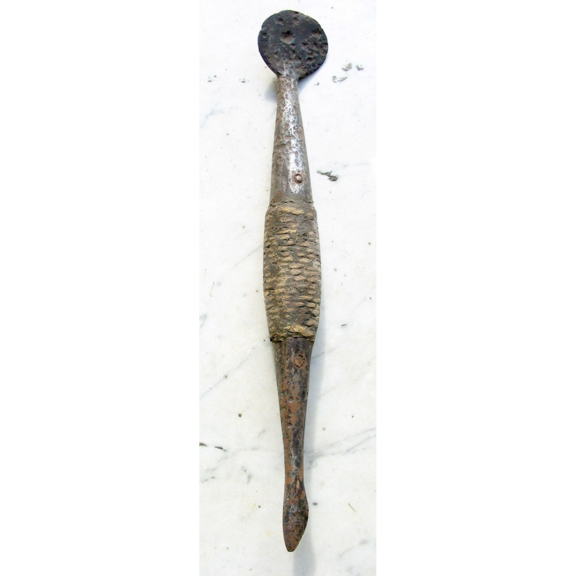 ---
What does "tanning" mean?
The term "Tanning" refers to the process by which animal skins are transformed into leather. In a tannery or a leather factory the leather is produced through a treatment which modifies the properties of the skin by means of tanning substances.